How to find the right Hairstylist for you
As little girls we all dream of our perfect wedding day, walking down the aisle in THE perfect dress. But in reality we all know that it takes work to create that perfection so assembling the right team around you is key to the success of your big day.
Just because you've been going to your usual hairstylist for years, doesn't mean they are equal to the job for the most important day of your life.
Why not start by asking your usual haistylist if they know of any bridal hairstylist they could recommend.
Why not take a look at Pinterest or Instagram boards to see what kind of hairstyles are there that may suit your hair type. Once you've found a hairstylist you can then talk through what would be do-able for you.
In our view (not everyone may agree) but try to find a hairstylist who does JUST that .... don't be tempted to find someone who says they can do your make-up as well. Having two professionals can help with timing issues as well.
Last but not least - you are going to be spending the most important (and possibly stressful) mornings of your life with this person so it would be a bonus if you feel comfortable with the person you choose. Don't forget she will be working with not just you but your bridesmaids and family as well.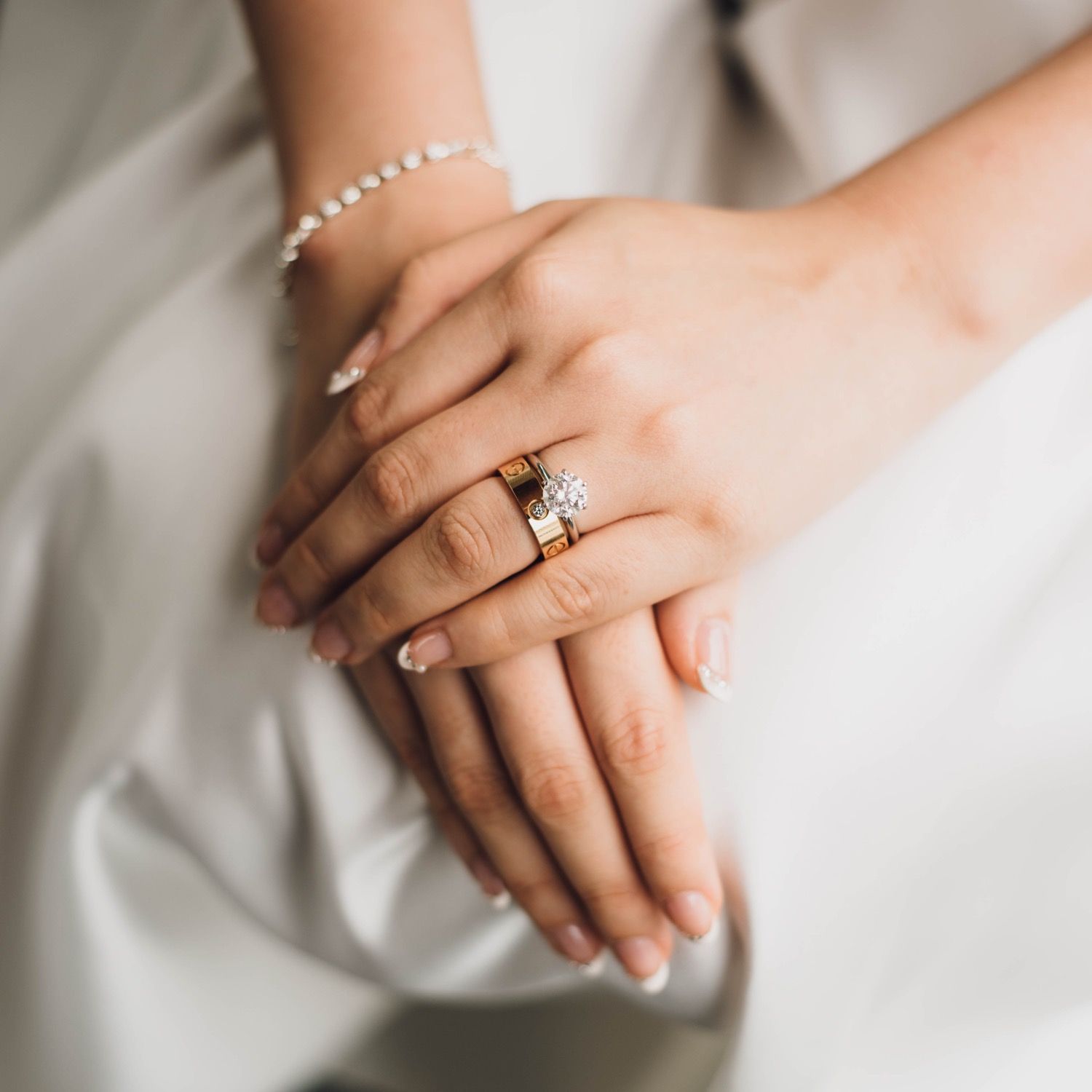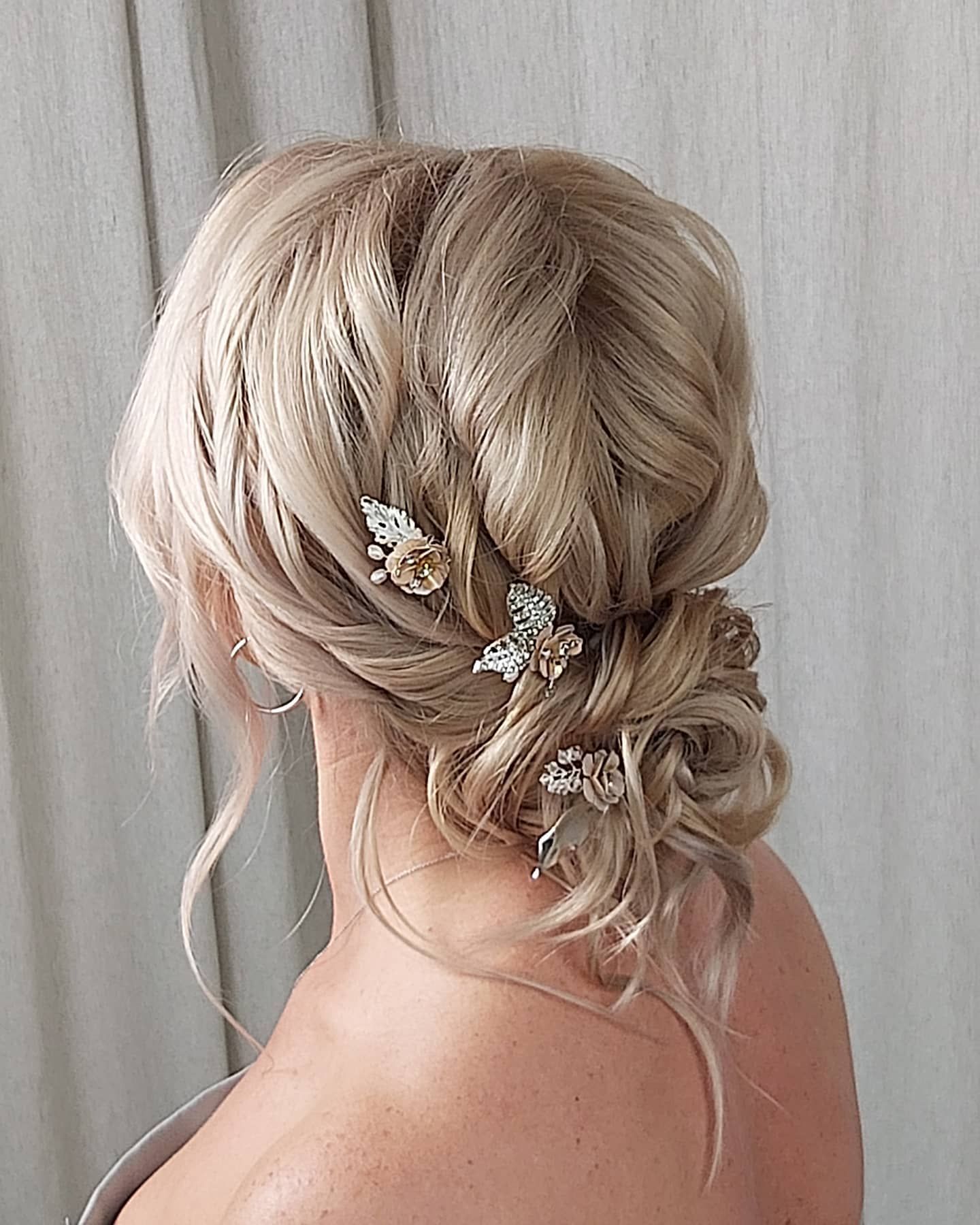 Say Yes Bridal Styling - COTSWOLDS
Whether you choose elegant and classic, boho chic or all out wild and wonderful, I'll ensure that you look and feel fantastic on your special day, whatever your style. With over 15 years experience in the hair and beauty industry, occasion hair has always been my passion. I strive to make my brides feel incredible, looking effortlessly beautiful without any stress. Every detail will have been discussed prior to your day at your bridal trial appointment. I will be on hand on your day to recommend styles that suit your bridal parties needs and creating styles that you will love. I believe sustainability is really important so all of my products will be recycled where possible after use, biodegradable, cruelty free & vegan friendly.
Based in and around the Cotswolds, UK.
Please get in touch to discuss about how I can help you prepare for your special day.
Katie x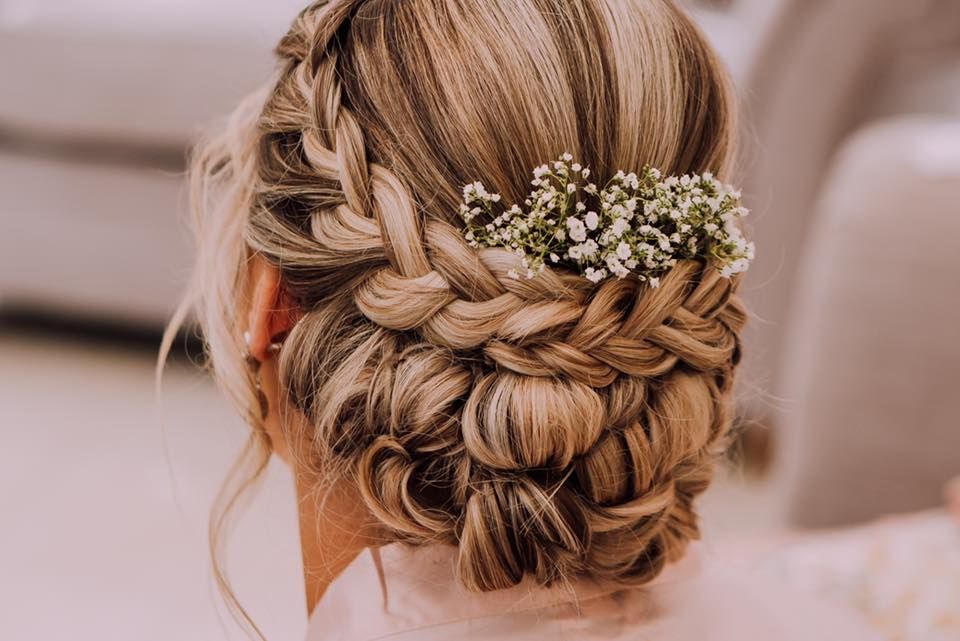 Hair by Laura Price - HEREFORDSHIRE AND WORCESTERSHIRE

Welcome to Hair by Laura Price.
I have been working in the hairdressing industry for 15 years, with the last 6 of those dedicated to weddings.
My passion for hair ups really took off when I worked onboard Fred Olsen and Thompson cruise lines as an international hair stylist, with formal evening's becoming the highlight of each cruise.
I love nothing more than to travel across the country for bridal preparations, with Herefordshire and Worcestershire being my home ground.
I have a unique flair and enjoy creating one of a kind wedding styles, tailor made to each brides individual requests.
Currently I am renting a chair in a quaint salon down in Ross on Wye for my salon based clients.
I thoroughly enjoy being able to create gorgeous colors & stylish cuts.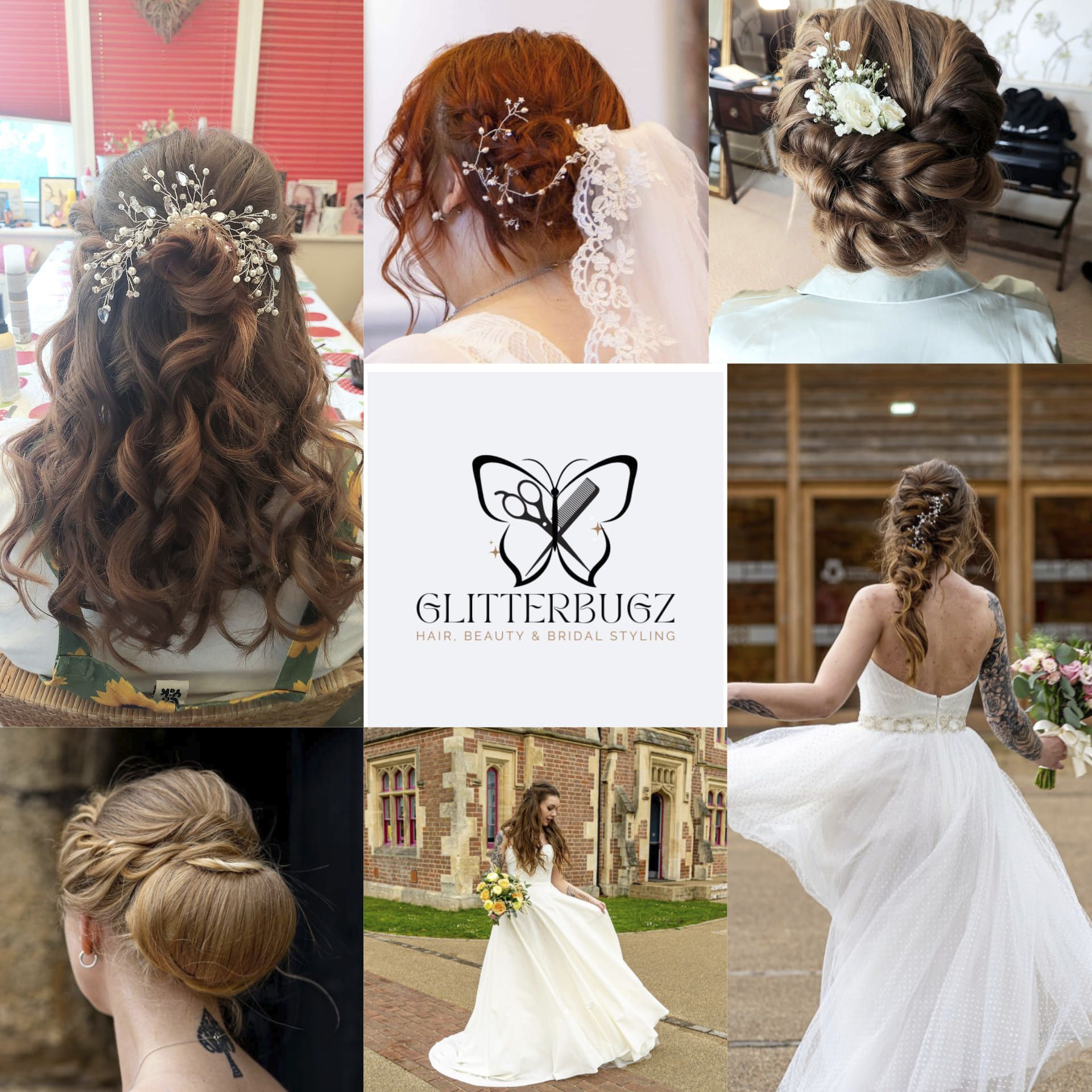 Glitterbugz Hair Beauty & Bridal Styling - GLOUCESTERSHIRE
Hello, welcome to GlitterBugz Hair and Beauty. I'm Harriet, owner of my little empire. I am a Level 3 Hairdresser and Level 4 Beauty Therapist but I specialise in Bridal HairStyling.
I operate on a mobile basis so that you can be pampered in the comfort on your own home. I cover all of Cheltenham, Tewkesbury and some areas of Gloucester. For weddings i will travel wherever you need me to!
I offer a wide variety of treatments that's always expanding, see below my price list, check out photos of my work and reviews and for any enquiries then just pop me a message!
Big Hair Energy by Tiel - SURREY

Welcome to Big Hair Energy by Tiel. I'm a Bridal and Special Events Hairstylist. I'm obsessed with all things hair and all things weddings! If you're looking for beautiful hair and big energy on your wedding day, get in touch because I'm your girl.
I use only vegan and cruelty free products to create your bespoke look.