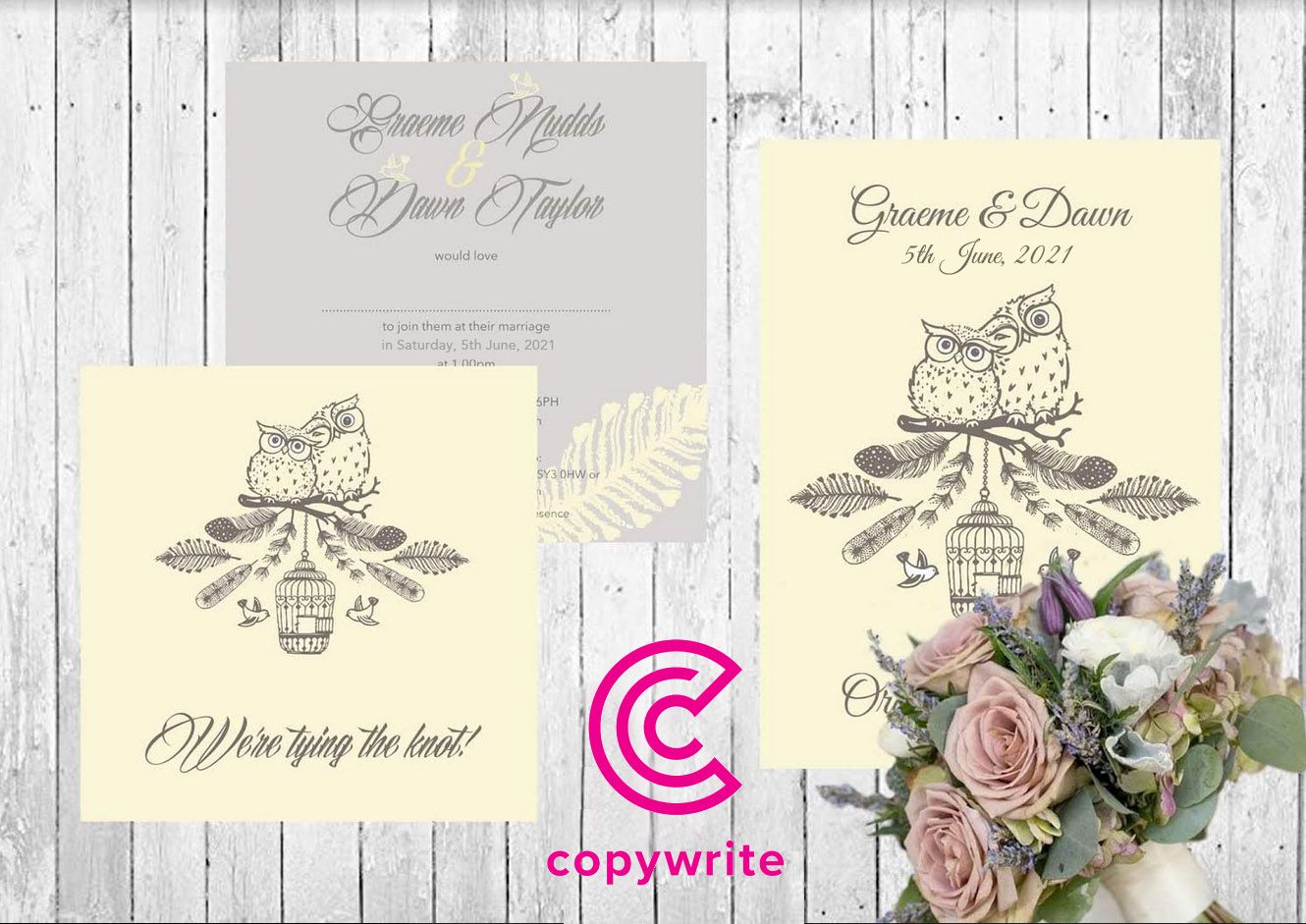 Established for over 40 years Copywrite offers a quality print and design service. We have the latest digital printing machines and provide a full colour matching service. Our experienced staff can offer advice and solutions, whether in design, business or wedding printing needs.

If you would like information on any of our services please call 01743 360424 or go to our website using the button above.
Address: 130 Longden Coleham, Shrewsbury, SY3 7DN
Email: [email protected]
Evelyn & Elliot - Shrewsbury
Hi, I'm Anna Thomas of Evelyn & Elliot. I create award-winning bespoke wedding stationery that reflects you as a couple and sets the tone for your unique wedding day. I will begin your creative love story with the very first glimpse that your guests receive right through to 'on the day' and beyond. Your stationery will allow your guests to feel part of your special wedding journey that will be remembered in years to come.
Email: [email protected]
Dear Emma Wedding Stationery - Ross-on-Wye

DEAR EMMA - Wedding Stationery, Wedding Invites, Invitations
Luxury hand-made Wedding invitations, stationery and supplies. Personalised wedding stationery to reflect your special day.
Tel : 07817588727
Email : [email protected]
To go to the website press the tab above.