"Two Souls are sometimes created together - and in love before they are born: F. Scott Fitzgerald
This shoot features in our Autumn/Winter 2021 Issue.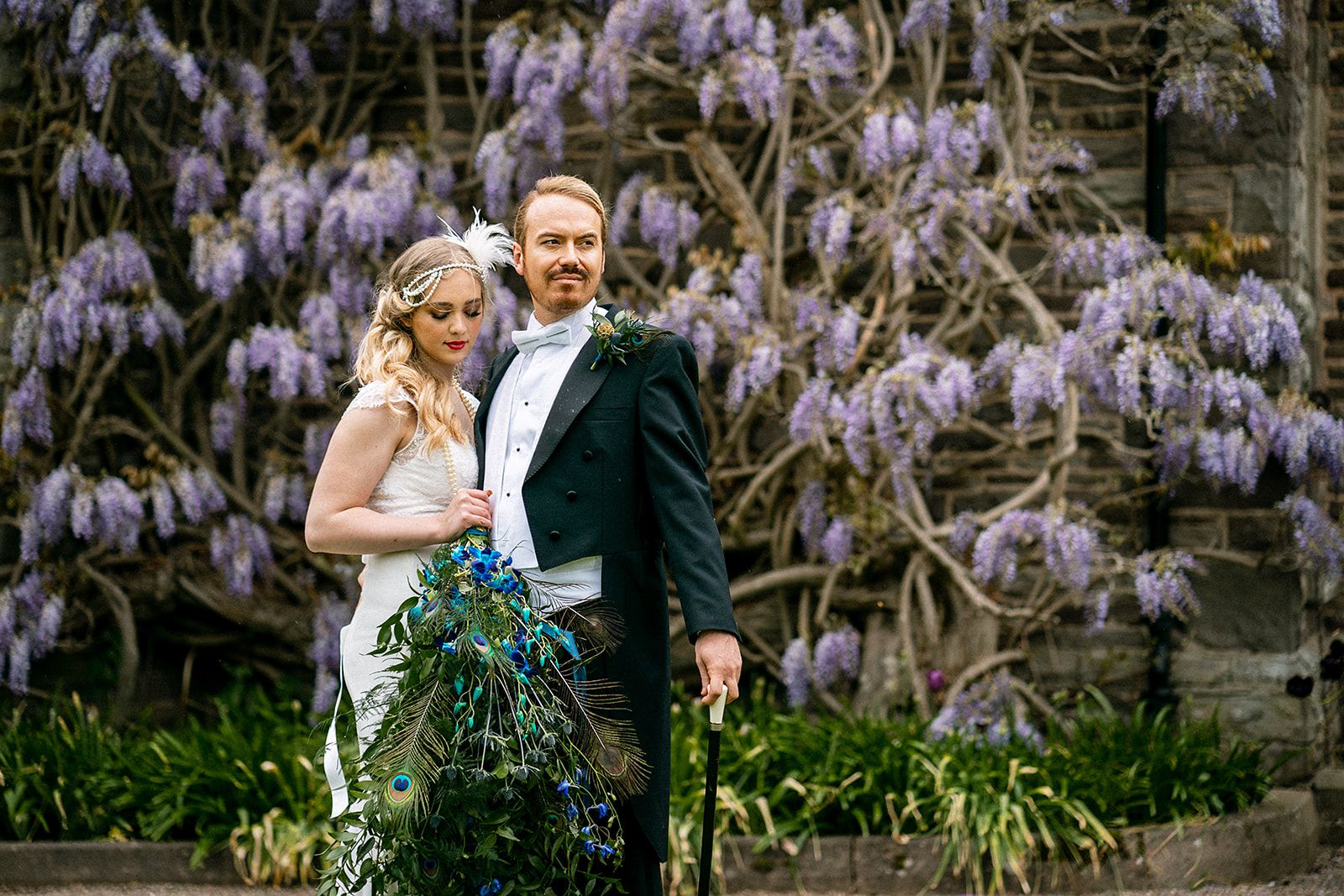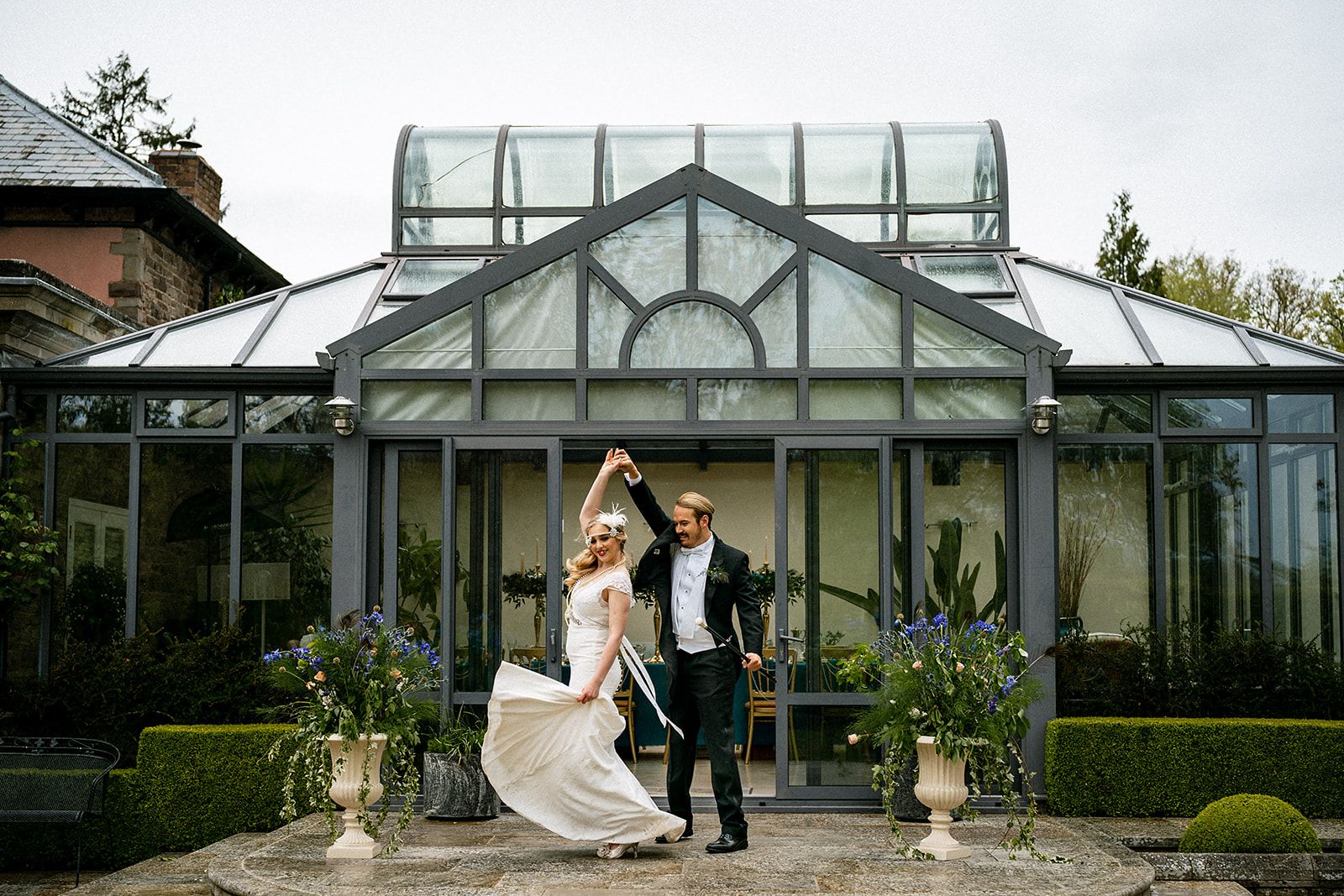 Inspired by an image of a vintage champagne drinks trolley, the vision for this incredible 1920s styled shoot was born.
With a passion for colour and design, creating the concept for this shoot was the perfect union.
Location is always key when bringing a shoot to life and Brobury House - a charming Victorian building on the banks of the river Wye in Herefordshire, with its extensive luscious gardens was the perfect backdrop.
Heaps of planning of course always goes into the creation of a shoot like this and picking the best suppliers to work with is the key to success.
The whole team jumped onboard without hesitation and their hard work and dedication certainly paid off.
Giving the shoot that sense of realism was something we were all very keen to achieve; our incredible models danced a Lindy Hop, and the fabulous Sharon our celebrant provided some jokes to get some natural laughter and smiles from the 'bride & groom' as they exchanged their vows.
"The most rewarding element of doing something like this, is having the privilege of working with such incredibly talented, like minded creative humans."
"When Chris (photographer) presented us with the images; he had encapsulated everything that I had envisaged in my head – all the images that had been dancing around my mind for weeks in the lead up to the shoot were now there in full glorious colour" – Nicki – Lilia Rose Floral Design.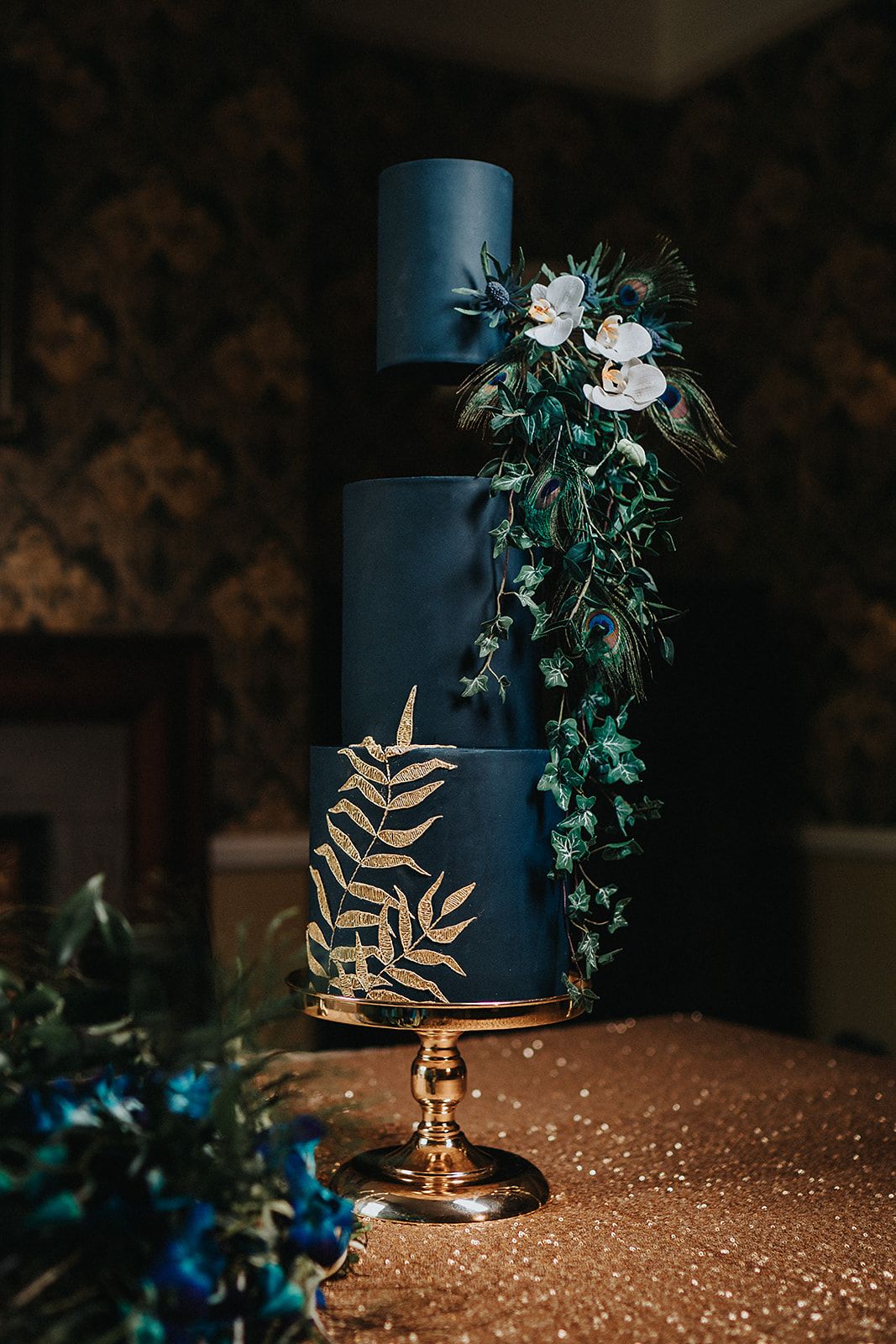 Concept & Event Florist – Lilia Rose Floral Design
Photographer – Chris Greenwood Photography
Venue – Brobury House & Gardens
Room Dressing & Props – Chocolate Falls
Make-Up Artist – Ruth Starkie MUA
Hairstylist – Carys Kenyon
Celebrant – Sharon Gordon Celebrant
Cake – Perfect Cake Co
Male Attire – Bill Child Formal Wear
Bridal Hair Accessories – Mason Blue Design
Wedding Dress – Stephanie Kyles Bridal
Female Model – Charlotte Bullar
Male Model – Sye Freeman